gmk yugo
A good year ago I was writing about my custom keyboard adventure and the struggles of getting a custom keycap set for Slovene and Serbo-Croatian Latin keyboard layout, main problem being the fact that it has five additional special characters: Č, Ć, Ž, Š and Đ. Luckily GMK Yugo is here and even though I missed the group buy I managed to snatch extras when they were stocked on mykeyboard.eu (they sold out in a few hours).
A short amateur review is in place considering the long wait.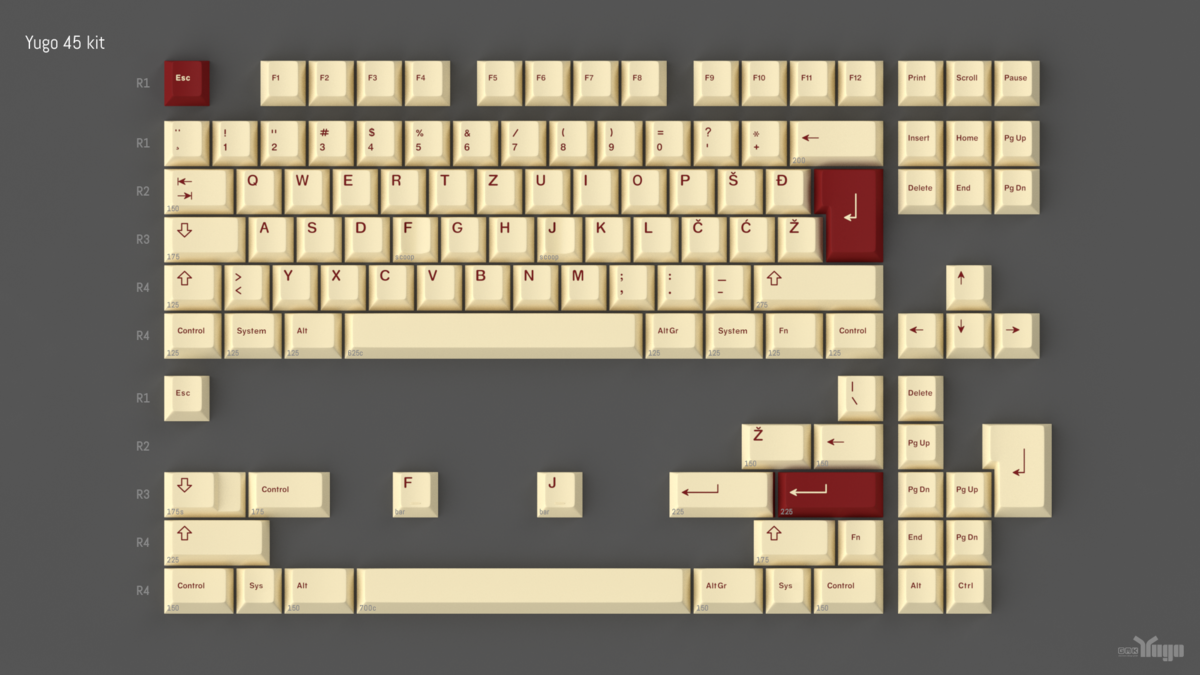 image from https://geekhack.org/index.php?topic=103263.0
Yugo 45 kit comes in a nice Yugo themed packaging showcasing the car's hood, headlights, plate and chassis at the bottom which made me giggle a bit, but it's a nice detail. Both ISO and ANSI are included and ESC and ENTER keys come in two versions - beige (RAL 090 90 20) or red (RAL 030 30 45), which leaves you some tiny space for variation depending on your taste - I used red versions. I wish that the red spacebar was also included in the base kit, but for that you needed to order the Cabrio kit.
Clean look and a pleasing beige color are what makes this set a joy to look at. Since I have a backlit keyboard the beige also fits nicely with a yellow-ish led backlight and the letters are perfectly visible also in the dark even if the letter layer is not translucent - the monitor emits enough light to make it pleasing. Real retro nostalgia of the iconic car.
So here is the final assembly: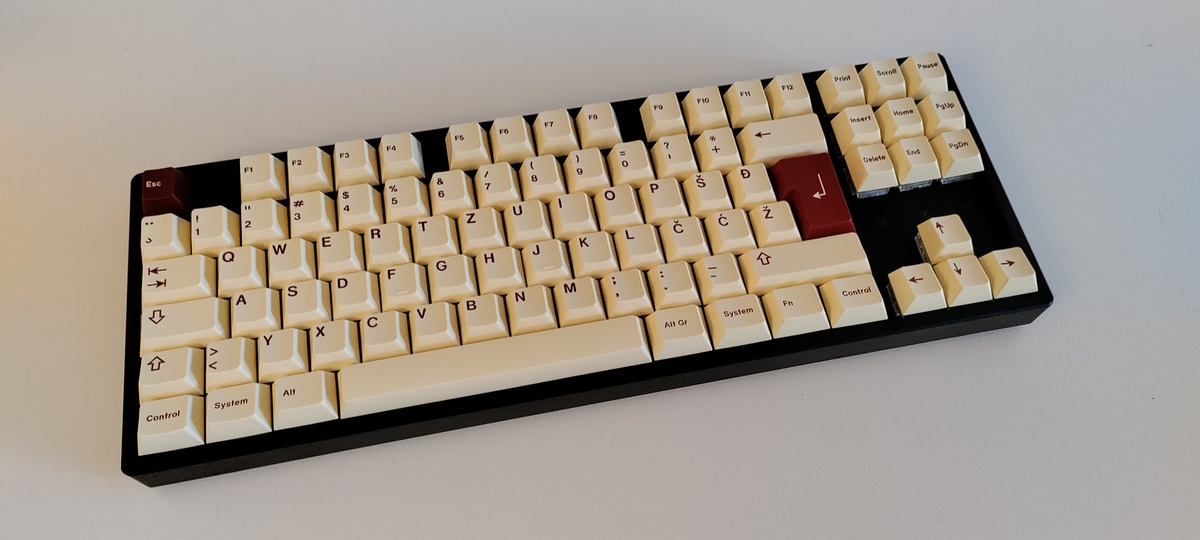 That's pretty much all I have to say - big thumbs up to the YugoMK team for making this set a reality.